Posted by Will Garrity on 7th Aug 2018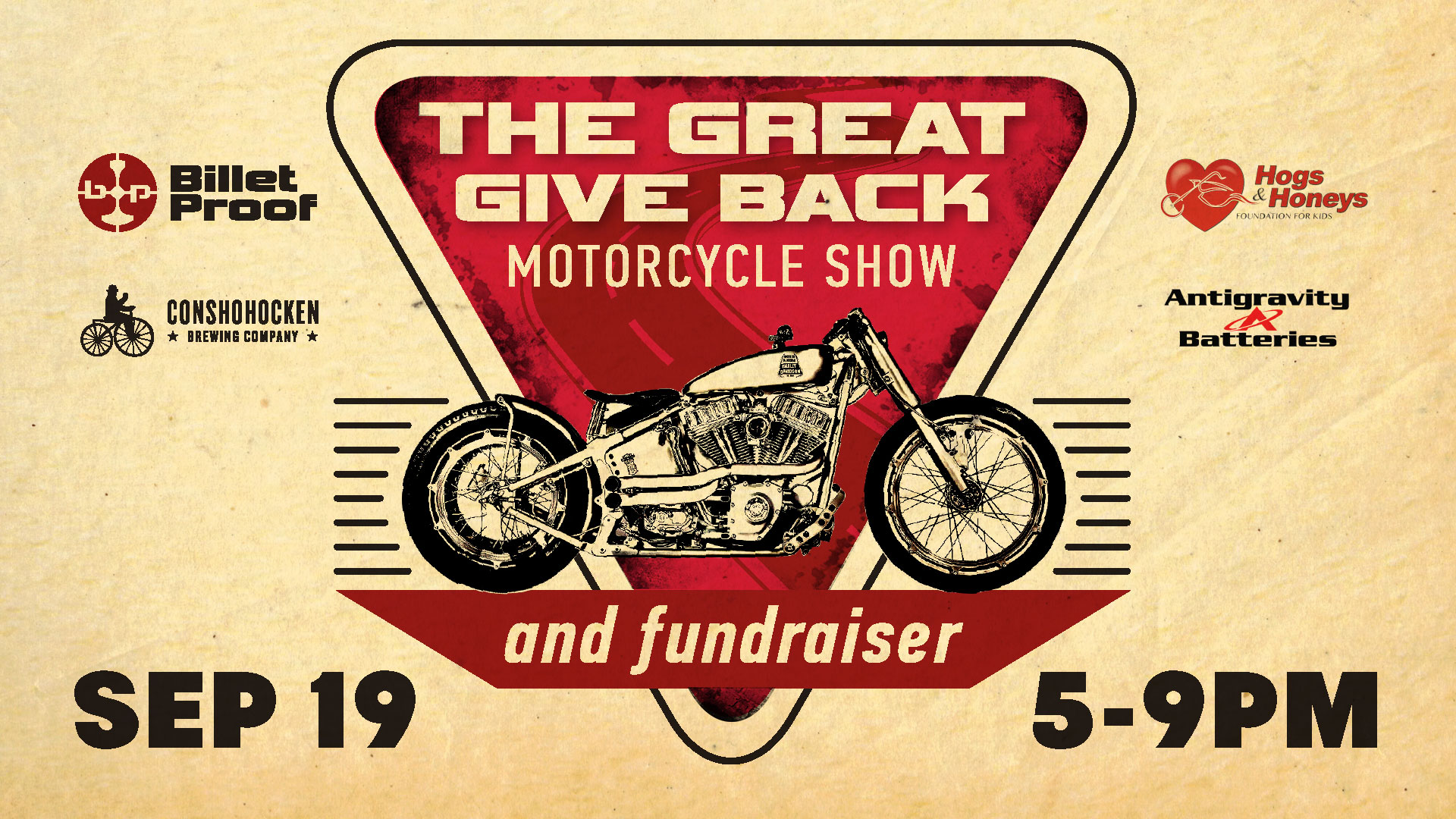 The Great Give Back Motorcycle Show & Fundraiser is just around the corner! Last year we raised over $1,800 with the Hogs N' Honeys Foundation and Conshohocken Brewing - Bridgeport Brewpub to help a family purchase a wheelchair-accessible van for their daughter. It's an amazing time for an even more amazing cause!
The show is on Wednesday, September 19th and will run from 5-9pm. There is a $10 entry for the Bike Show, categories will be chosen what kind of bikes arrive. There will be a raffle with lots of different prizes as well as a Make-Your-Best-Motorcycle-Sound competition. All of the proceeds will go to our friends at Hogs N' Honeys for their continued efforts serving underprivileged youth in Montgomery County.