Our services include:
CNC vertical milling / turning
Water jet cutting
Laser cutting / forming
MIG and AC/DC TIG Welding
Powder coating
Polishing

One of many steel signs we have cut for New Belgium Brewing in Asheville, NC!
Pricing:
Starting at $119 for a customized battery box within our existing product line.
3-D modeling and CAD design starts at $75/hr.
Lead Time:
Once you have signed off on the drawing and we have received payment, most parts should take 2-3 weeks to complete.
Customizing Existing Parts:
We can machine a LOGO, club name, initials, or any message into one of our existing battery boxes, tag mounts or seat braces (within reason).
Some things to consider for customizing our existing product line:
Vertical or Horizontal?
(If it is a license plate tag mount)
Clamp or Belt style?
(If it is a battery box)
Font name?
(Microsoft Word fonts ONLY)
Message (Limited characters depending on the part)
Accepted file types: .sldprt .dxf .dwg .stp .step .pdf .jpeg .bmp .tif .ai .eps
Customizing Gas Tanks and Oil Bags:
We can add any one of our existing gas tank/oil bag accessories to any one of our tanks or oil bags for an added cost. (Pricing Below)
If you have an OEM tank or a custom tank that you would like us to modify for you, we can do that as well. (Please contact us for pricing)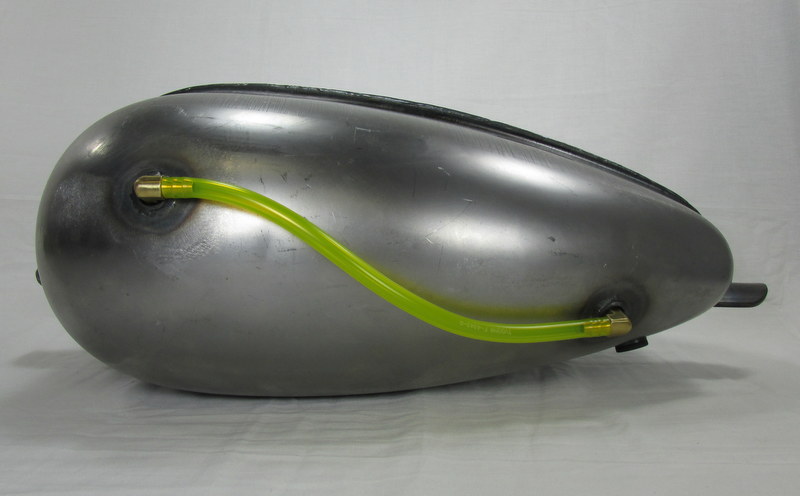 Fuel Hose Kit with Yellow Tygon Fuel Line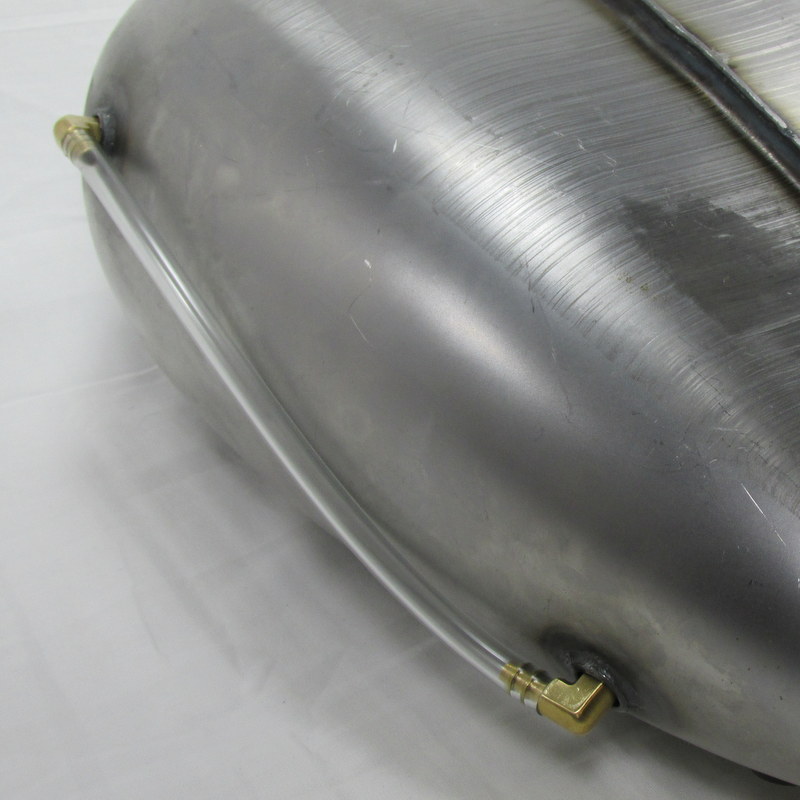 FLUSH MOUNT Fuel Hose Kit with Clear Fuel Line
Current Pricing:
Prices reflect the amount of the product listed PLUS installation and DOES NOT include the price of the gas tank or oil bag itself. Prices subject to change.
FLUSH MOUNT "12 Gauge" Nickel Sight Glass Kit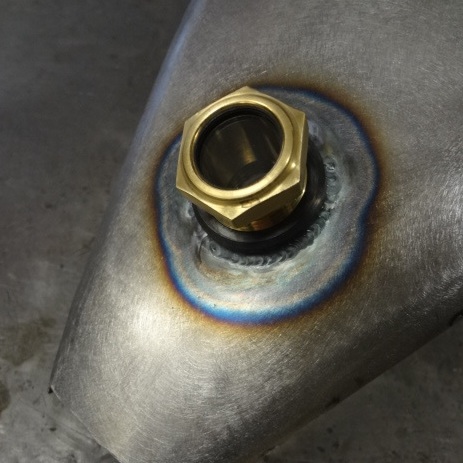 "12 Gauge" Brass Sight Glass Kit
Still have questions or want to get a quote for some custom work?
Fill out our contact form, give us a call at (484)652-8010 or email us at Sales@BilletProofDesign.Com