Posted by Dan Doyle on 15th Mar 2016
Just got some pictures back from another satisfied customer!
Check out Guy Peters beautiful custom build...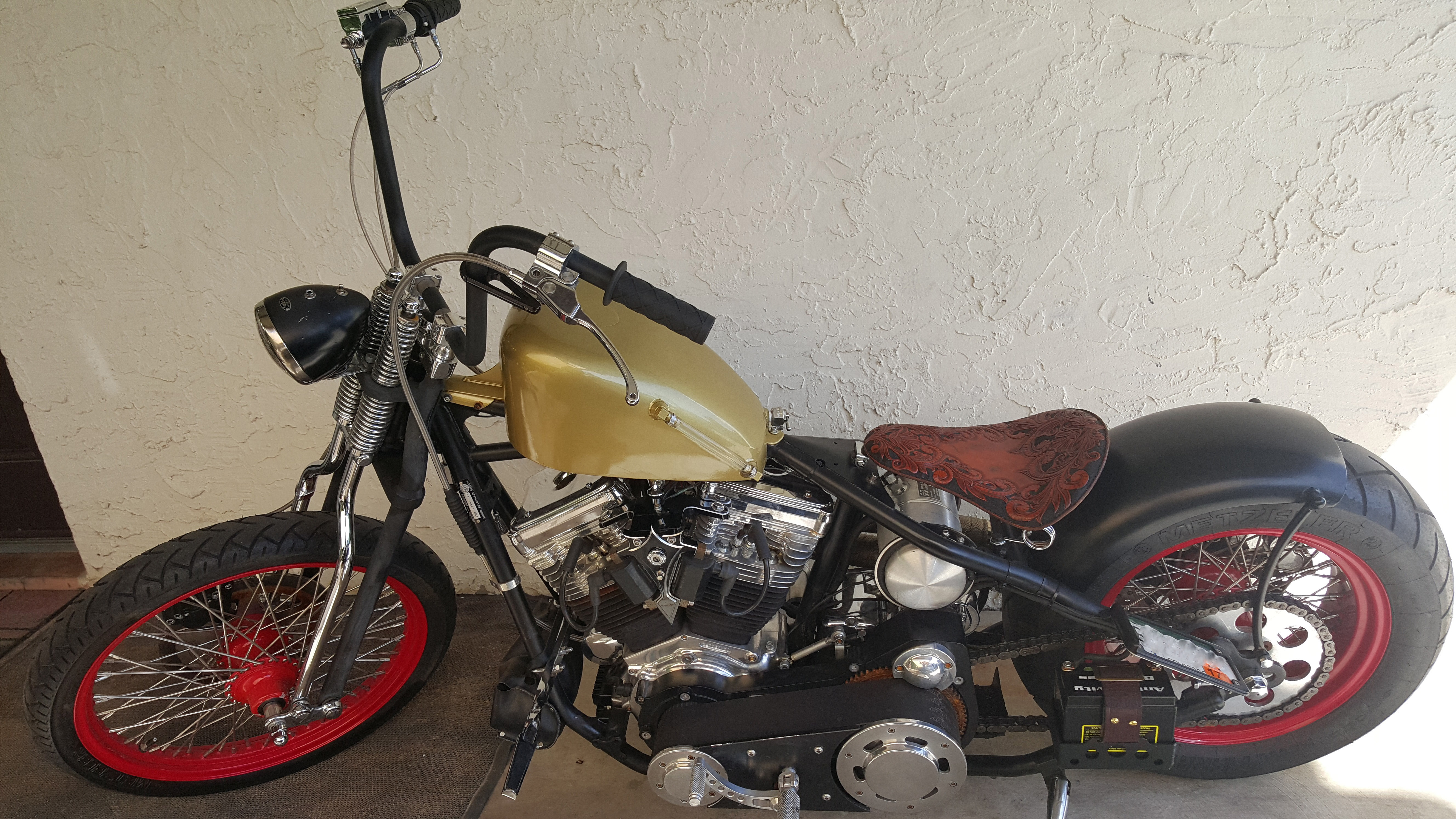 A fine example of an extremely clean build (Look at the detail in the front tank mount).
I definitely dig the mic tail light.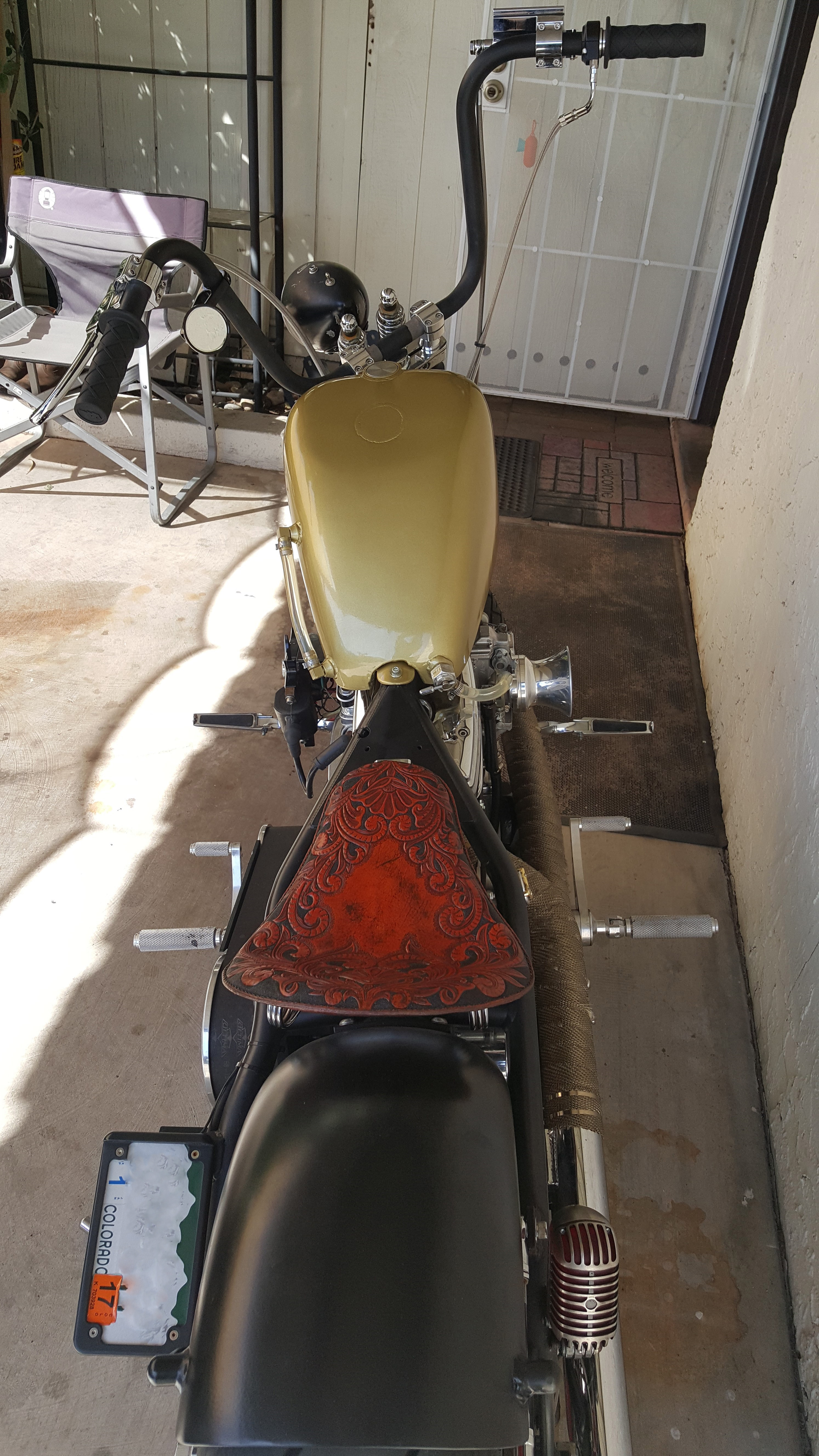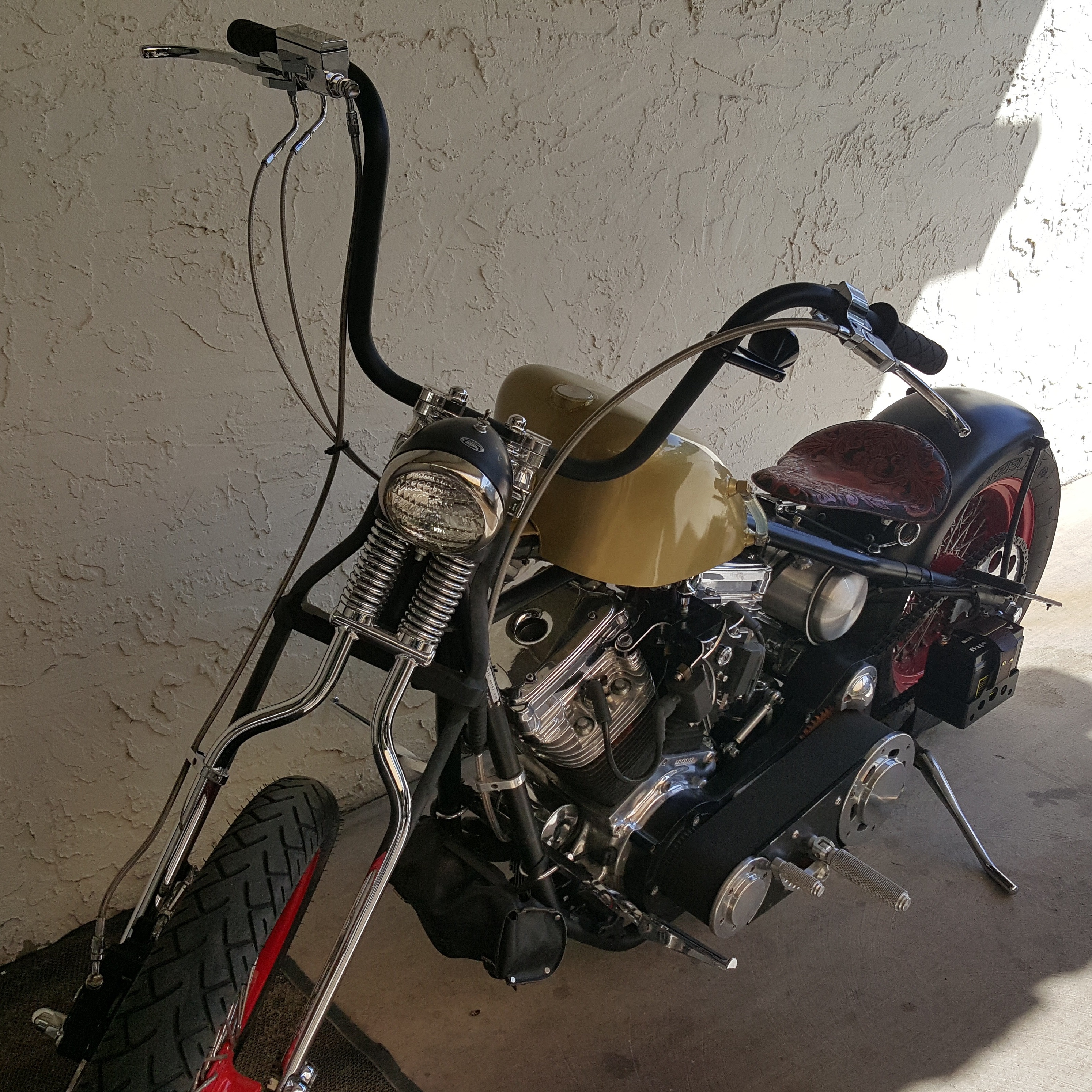 He took our "Swiss, Belt" battery box and put some stank on it with a leather belt strap all custom mounted to the frame. Again, very clean.
Thanks for the pics, Guy.
If you guys have any pics of our parts on your bike, send 'em in!
If you need something custom fabricated, shoot us a call (484)652-8010
Or send us an email Sales@BilletProofDesign.Com