Posted by Will Garrity on 15th May 2018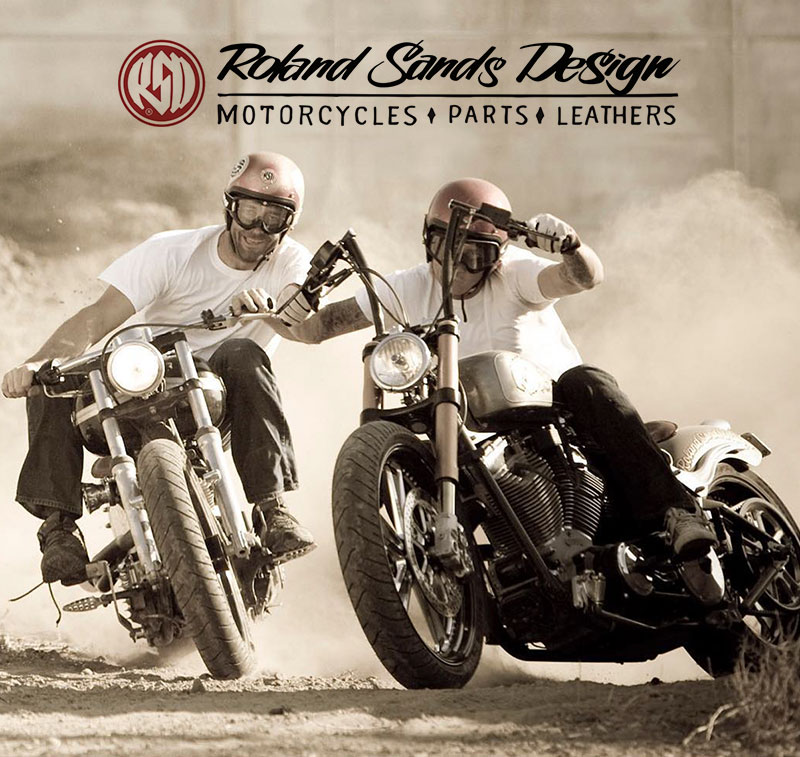 The next lineup of great motorcycle parts at Billet Proof: Roland Sands Design
Roland Sands Design is a motorcycle, product and apparel company that has its roots in racing, custom bike-building and design. Their inspiration comes from a high performance background that blends the love of two wheels with the desire to create unique products. They live the two-wheeled life and their crew is a diverse collection of road racers, off-road, dirt track, supermoto and custom bike builders and riders. It's this diversity that allows them to work with the best in the industry on a variety of projects
Roland is from Long Beach, California. He began his life with the upbringing and diverse experience in the motorcycle industry. His first motorcycle was a RM 50 dirt bike, given to him on his 5th birthday, to which, after just minutes of riding, he broke a bone, but fell in love with it anyway. His love of speed on two wheels took him to the professional racing ranks for 10 years.
He set multiple track records around the world and was the 1998 American Motorcyclist Association 250GP champion. However, 32 broken bones later, Roland decided to trade in his racing leathers for hammer, pencil and a computer designing and building motorcycles and custom motorcycle products.
In 2005, Sands founded Roland Sands Design. His designs are a mixture of sport bike and chopper influences and he has played a pivotal role in popularizing high performance custom bikes to the masses. Roland and his designs (motorcycles and products) have earned many awards throughout the years.
RSD shares the same commitment to long-lasting quality and dependability as we do here at Billet Proof. We are thrilled to be offering you their products. Click here to shop now!