Posted by Will Garrity on 27th Apr 2018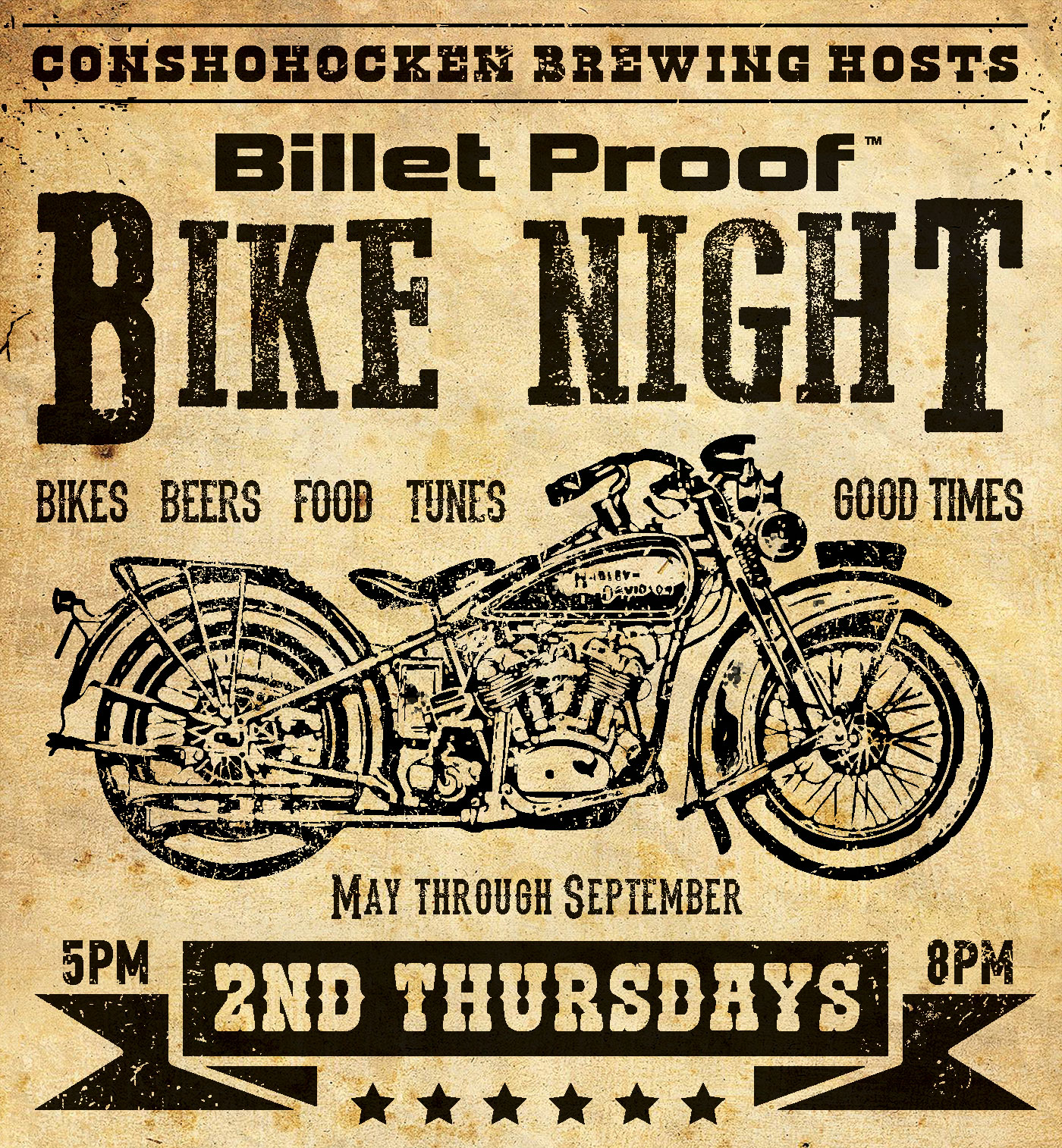 Motorcycles? Check. Beer garden? Check. Great food and music? Check. We're so excited to announce our partnership with Conshohocken Brewing for our monthly #BilletProofBikeNight series this summer! Head on over to Conshohocken Brewing's Bridgeport Brewpub from 5pm - 8pm every SECOND Thursday from May through September. This is not a bike show, so there will not be any judged contests. It's simply a great opportunity to come look as some cool bikes, enjoy the outdoor beer garden, and meet some friendly faces. Can't wait to see you all there! Actual dates listed below:
May 10th
June 14th
July 12th
August 9th
*September 13th.

*We will also be running our #GreatGiveBack event and #BikeShow on September 13th to benefit the Hogs n' HoneysC charitable foundation. Hogs n' Honeys is group of bikers, and non-bikers who are drawn together because of their shared passion to make a change. These ordinary people have made an extraordinary difference in the lives of the children in Montgomery County through countless hours of hard work. This will have a judged contest with prizes as well as raffles and giveaways throughout the night. We hope you can all make it out!